Where to Catch Sandfish in Stardew Valley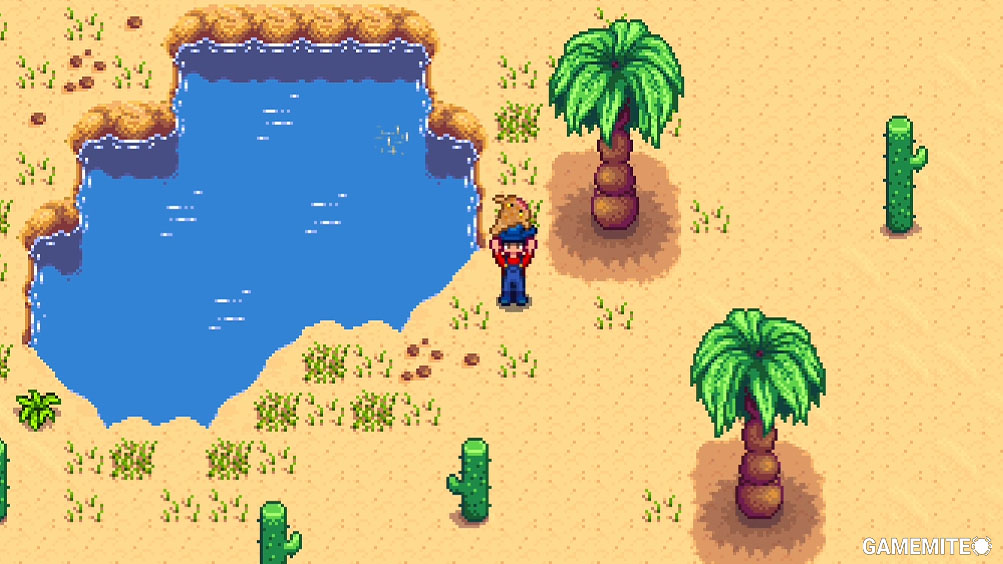 Welcome to Stardew Valley, fellow farmers and fishing enthusiasts! Today, we're diving deep into the world of fishing to uncover the best spots to catch Sandfish, a prized fish found in the arid lands of the Calico Desert. Whether you're a newcomer to this delightful farming simulation game or a seasoned veteran looking to expand your fishing repertoire, this guide will equip you with everything you need to know to reel in a bountiful catch of Sandfish!
Getting to Calico Desert
To get to the Calico Desert, you must first unlock the Bus Stop by repairing the bus. This can be done by purchasing all of the Vault bundles in the community center at a total cost of 42,500g or paying 40,000g to Joja Community Development Form to unlock it.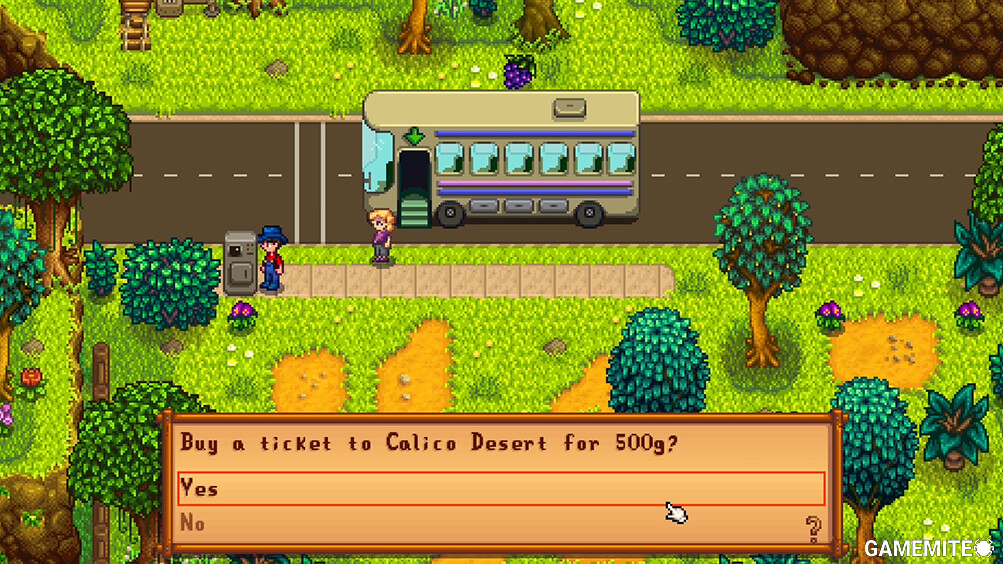 After you repair the bus, you will have to purchase a bus ticket for 500g between 10:10 am and 5 pm for the bus to take you to the Desert. Make sure to make it worth the money spent and be productive while you're there.
Finding Sandfish in Calico Desert
When it comes to finding the Sandfish in the Colico Desert, you only have one option. There is a small pond located just past the Desert Trader's tent. At this pond, you will be able to fish up Sandfish.
The Sandfish can be fished here during any season of the year because the desert climate does not change. The environment will always look the same no matter what season you go there.
Catching the Sandfish
To catch a Sandish, cast your line into the pond in the Calico Desert between 6 a.m. - 9 p.m. We recommend using bait on your fishing rod to reduce the amount of trash items you will fish up and decrease the time needed to get a fish to nibble on your hook.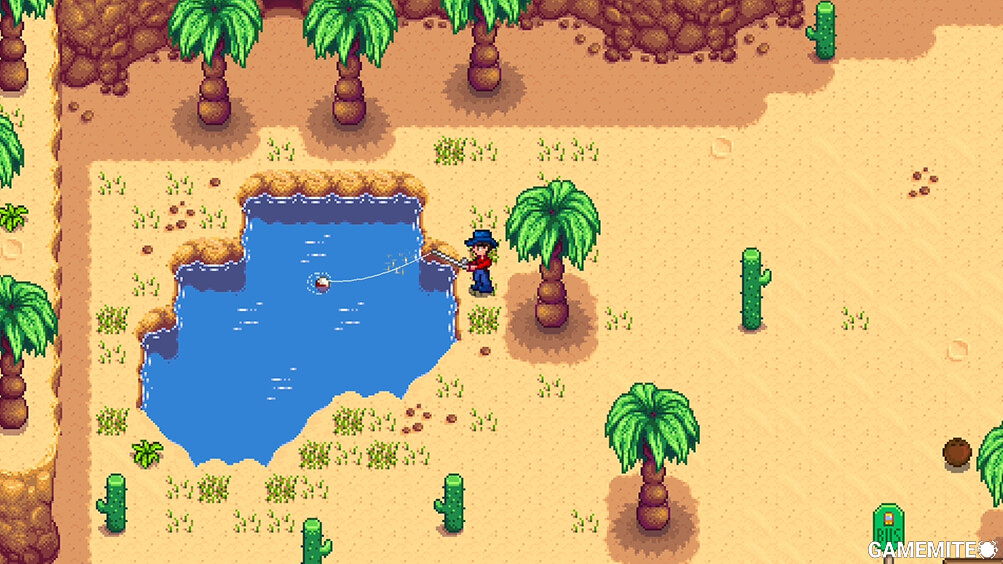 If you want to catch them outside of their normal time window, make sure to use Magic Bait. Magic Bait will allow you to catch a Sandfish at any time of the day.
Other Ways of Obtaining Sandfish
Aside from fishing up Sandfish, there are two more ways of getting them. They are as follows:
Garbage Cans - Sandfish can sometimes be found in garbage or (trash cans) so don't pass up the opportunity to scavenge through someone else's trash.
Travelling Cart - You will occasionally find Sandfish being sold at the Traveling Cart by the Traveling Merchant ranging anywhere from 225g to 1,000g.
Fish Pond - If you already have a fish pond on your farm, you can place a Sandfish in there so they can reproduce on their own.
Quests and Bundles
Once Calico Desert is unlocked you may see quests for Sandfish popup at the Help Wanted board in front of Pierre's General Store in Pelican Town. The reward for these quests will bring in 225g and reward you with 150 friendship points.
To complete the Specialty Fish Bundle at the community center you will need one Sandfish, so make sure to turn this in when possible.
Other Uses of Sandfish
Sandfish can be used for making recipes and for gifting.
For recipes, they can be used for recipes that will just require any fish such as Maki Roll, Quality Fertilizer, or Sashimi.
It can also be used in tailoring to create a Fish Shirt.
Gifting Sandfish
There is only one Villager in Stardew Valley who loves Sandfish and that is Penny. She is the daughter of Pam the bus driver and can be found in town reading or at their trailer across the river from the Blacksmith.