How to Get a Keg in Stardew Valley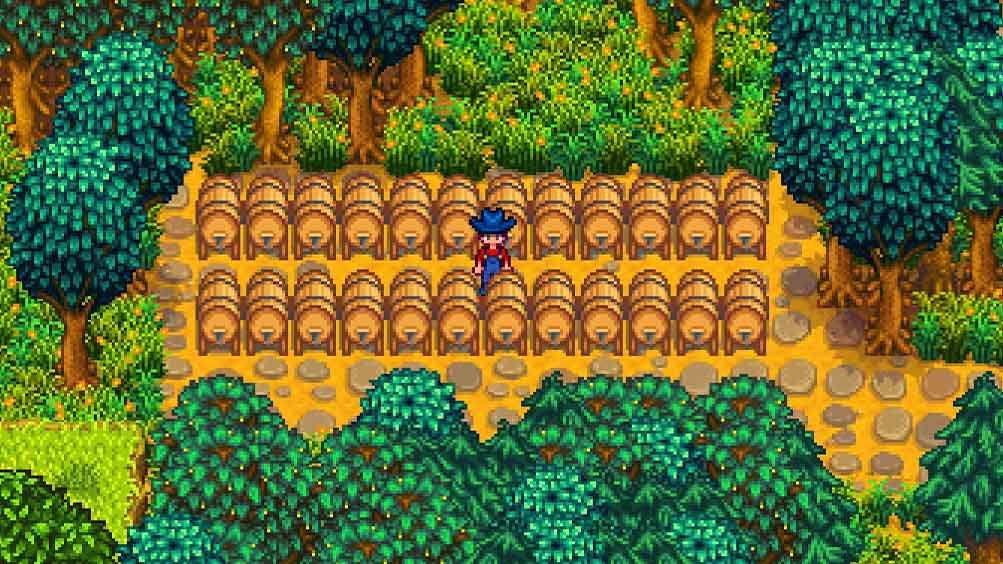 Kegs
Kegs in Stardew Valley are a type of Artisan Equipment used to make a whole variety of Artisan Goods. You'll need the keg to complete many in-game quests and progress the story. Read on to find out in detail how to get a keg in Stardew Valley!
Keg Recipe
The keg recipe is unlocked at Farming level 8 and requires the following ingredients:
Completing the Artisan Bundle
The keg can also be acquired without crafting, as a reward for completing the Artisan Bundle. The Artisan Bundle is located in the Pantry, and requires six of the following items:
Truffle Oil
Cloth
Goat Cheese
Cheese
Honey
Jelly
Apple
Apricot
Orange
Peach
Pomegranate
Cherry
No skill level is required to obtain these items, so it may be an easier option to get your hands on a keg in the early game. If you choose the fruit bat cave when Demetrius asks to use your cave for research, this bundle will be easy to complete! Note, you'll only get one keg through this method which cannot be repeated.
Artisan Goods from the Keg
Artisan Goods are a subcategory of goods in Stardew Valley that will net you a lot of gold, as well as completing Community Center bundles and mail/bulletin board quests. All of the following goods can be made in the keg once it is unlocked.
Beer (Wheat x1)
Coffee (Coffee Bean x5)
Green Tea (Tea Leaves x1)
Juice (Any Vegetable x1)
Mead (Honey x1)
Pale Ale (Hops x1)
Wine (Any Fruit x1)